On-Site Dining At Oro Verde Cuenca Hotel
Discover the tastes and flavors of Ecuador's acclaimed cuisine—just seconds from your guestroom! Our hotel's two charming eateries, Altitud 2.560 and Gourmet Deli, serve up unforgettable meals for on-the-go guests and sit-down diners.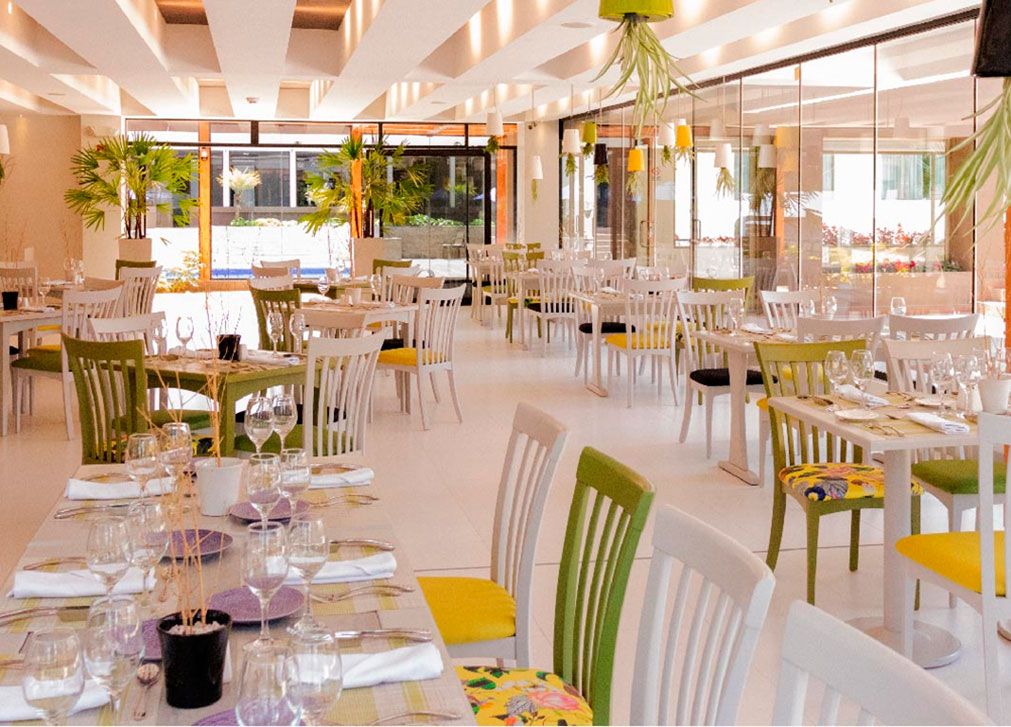 ALTITUD
Step through Altitud to discover traditional dishes and worldwide cuisine. Our restaurant welcomes you from dawn to dusk every day. We are proud to say that we offer the best buffet Breakfast in the city.
Hours of operation
Breakfast Buffet from Monday to Sunday from 06:30 to 10:30
Opens from 06:30 to 23:00
GOURMET DELI
Our Gourmet Deli offers a variety of delights here in the hotel or to-go. You'll find a wide range of sandwiches, wraps, famous Ecuadorian ceviches, cakes, pastries and desserts. It's a firm favorite among our neighbors who love its welcoming surroundings and first-class service.
Hours of operation
Monday to Sunday from 7:30 to 20:30